Capture and submit prints… and more, in a Snap!

Thumbies® Snap™ is a simple-to-use app that utilizes your mobile device's camera to provide us with high-quality biometric scans and images.
Simply download the free app from either the (iOS) Apple® App Store or the (Android) Google® Play Store, and follow the steps to become a registered user. Then: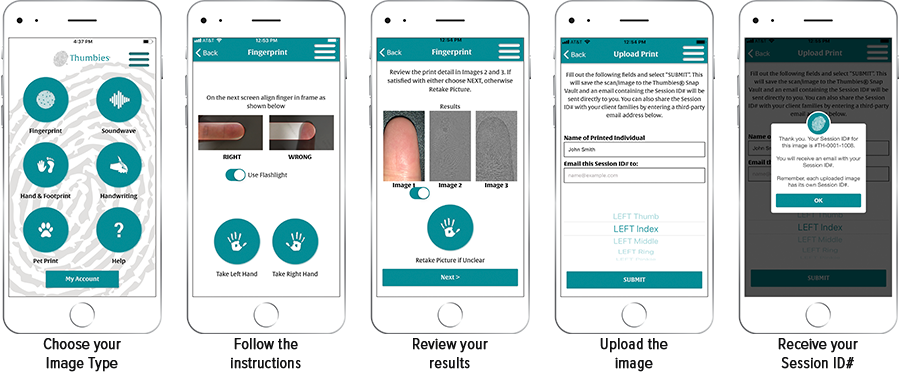 The app assigns each image a unique Session ID#. Use that Session ID# when ordering Thumbies® and Buddies™.
New Options!
In addition to taking images of human and pet prints, Thumbies® Snap™ also creates visualized soundwaves from recorded voices,
and captures handwriting images.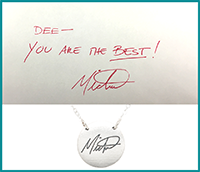 Both can be used in lieu of a physical print on our new Signature Series keepsakes.
Placing an Order
View this YouTube video to see how to Order Using a Snap Session ID.
The Choice is Yours
In addition to this amazing app, we will continue to fully support prints submitted as ink-on-paper, scanned ink prints, photos of ink prints, and PDF files. You get to choose what method(s) work best for you!