Print Taking - Using the Thumbies Fingerprint Scanner™
After listening to Thumbies® purchasers who consistently create high quality fingerprints using the TFScanner™, we have found similarities in how they prep and take the prints. It is these tips and tricks that we would like to pass on to you.
The best quality prints are taken pre-embalming—within 12 hours of receiving the body.
The quality of the finished Thumbies keepsake is directly related to the quality of the fingerprint taken.
The following steps are suggested as a successful method to take a good fingerprint using the Thumbies Fingerprint Scanner™.
The thumb or finger may carry debris, oils and/or moisture. Prior to scanning, the digit should be cleaned and dried. (Careful usage of dry wash or acetone are reported to clean and dry digits to be printed.) After cleaning, look at the area between nail tip and first knuckle to locate any unique whorls, swirls or arches (we call this area the 'sweet spot'). These unique identifiers make the most interesting keepsakes and are the areas to target.
Make sure the finger is completely dry. Any amount of moisture on the digit will cause the print to appear overly dark. A possible solution to this problem is to completely dry the digit using a Dry Wash® product or acetone on a soft cloth.
Vary the pressure you apply. If the print is too light, gradually increase the pressure. If the image appears smudged, lessen the pressure. Too much pressure onto the digit will flatten the ridges making the print appear like sandpaper. Always be careful NOT to press excessively hard onto the scanner bed. Excessive pressure may break the internal sensor wafer and create a need for repairs.
As soon as you see the spinning icon on the lower left side on the iPod's screen, release the finger.
Take multiple prints of the decedent by selecting 'Continue as a Session' after printing the first digit which will keep all of the individual's information that was entered and allow only a change in the selection of which digit will be printed. We recommend capturing at least two different digits. Be consistent and always take the same digits on every decedent, remembering to correctly identify which digit.
Rolling the finger across the scanner (pad to knuckle, knuckle to pad or side to side) seems to minimize the pocketing and life lines on some decedents.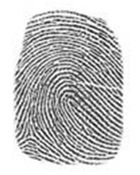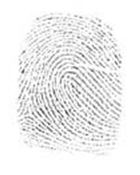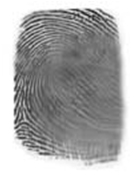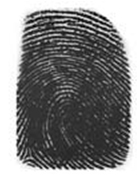 Remember, if the print doesn't look good on the iPod touch screen, tap "Try Again" and simply reposition the finger on the scanner bed immediately and take another print. Repeat this process until you get a quality print — then save. There is never a need to save bad prints.